Lithuanian March on National Independence Day
10-31-2013, 08:36 AM
Lithuanian
WN Members

Posts: 17
Joined: Oct 2013
Reputation: 0
Lithuanian March on National Independence Day
10-31-2013, 12:54 PM
Lithuanian
WN Members

Posts: 17
Joined: Oct 2013
Reputation: 0
RE: Lithuanian March on National Independence Day
Lithuanian youth march a year ago, 2012.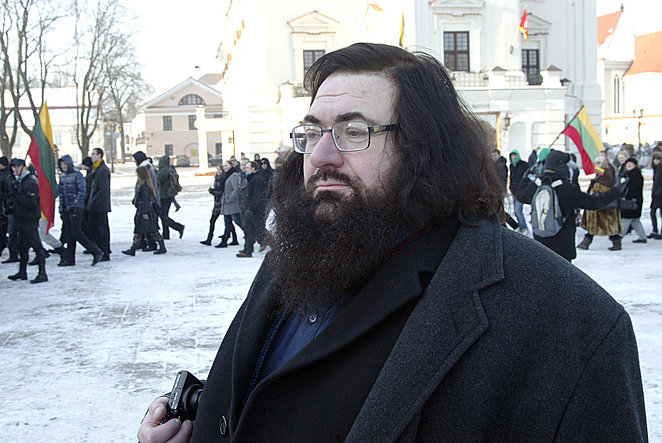 David Katz spying and videotaping Lithuanian nationalists to try to get them fired from their jobs and procreating.
Lithuanian nationalists confronting a Marxist Jew spy, David Katz.
Many policemen were attending the march this year.
10-31-2013, 01:29 PM
Lithuanian
WN Members

Posts: 17
Joined: Oct 2013
Reputation: 0
RE: Lithuanian March on National Independence Day
2009 year Lithuanian Independence Day march.
Traditional dress of the Lithuanian people after fighting off the Jewish Communist oppression.
User(s) browsing this thread: 1 Guest(s)